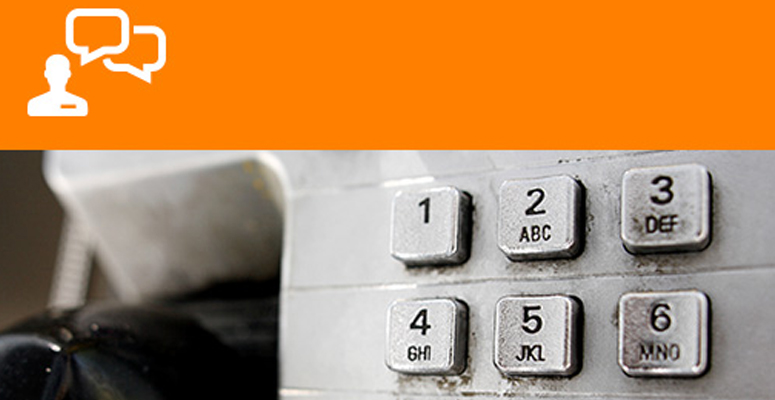 Highly Configurable Inmate Call-Processing and Recording Technology
GTL's feature-rich Inmate Telephone System (ITS) is a turnkey solution that comes complete with all hardware and software, including the telephone network, circuits, monitoring and recording system, call-control system, secure database, telephones, workstations, printers, and associated software. GTL maintains and supports all ITS equipment, software, and functionality for the term of the contract.
GTL is renowned in the industry for its exceptional expertise in integrating multiple vendors at correctional facilities. We have successfully integrated with more systems (jail management, commissary, etc.) than any other vendor. Our experience and contacts within the market ensure a smooth integration process. Our program and project implementation teams have handled many large accounts, networked multiple sites, and integrated with disparate databases. The key to trouble-free, open systems integration is working directly and harmoniously with our customer's existing and future partners, and it is this kind of inter-system integration that brings added value and sets GTL apart from all other providers.
Flexible, Customized Integration
The software is highly versatile with an open architecture, allowing for maximum flexibility to integrate or interface with a wide array of systems, including correctional facility commissary, inmate trust fund, facility kiosk, jail management, inmate banking, and inmate status. As system integration experts, we will customize the best solution to meet the specific needs of each facility.
Highly Resilient, Redundant Data Centers
GTL data facilities provide a network capable of handling all of GTL's voice, data, and call validation and management requirements. The system uses a central database, storing all call detail records (CDRs) for each call created and call recordings which are then housed in the primary data center and immediately replicated to the secondary data center.
Robust Data Mining and Reporting Capability
GTL's security and investigation features are focused on empowering users to conduct database mining on inmate call detail reporting, three-way call detection, multi-channel recording, and inmate call alerts. There is also visibility to electronic purchases of phone credits with the main purpose of providing key information to investigate potential criminal activity in the facility.
Related Products

GTL's Deposit Systems create efficiencies when taking deposits, reduce correctional facility costs, and increase the convenience for friends and family members. GTL offers a broad selection of products to choose from so that the right mix can be created for every facility.

The GTL VisitMe video visitation solution allows facilities to transition traditional in-person visitation service to a more secure on-premise or remote alternative. This highly scalable solution can help facilities improve security while reallocating staff time to more critical tasks.