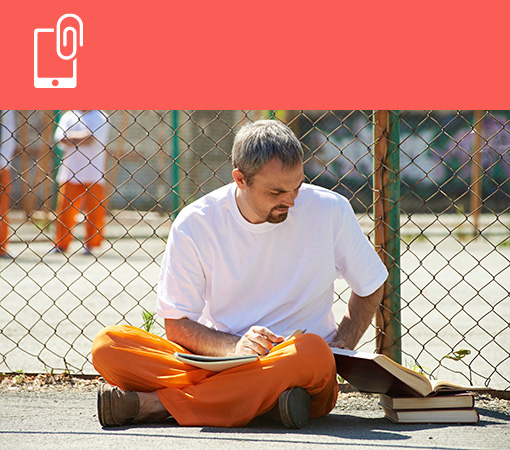 Supporting the Rehabilitation Process
Aligned with industry best practices aimed at reducing recidivism rates, our Content Solutions put pre-approved educational and entertainment programs and materials into the hands of inmates. This promotes self-reliance, self-esteem and a safer jail environment while preparing inmates for a more successful reentry to society.

GTL Intake Kiosks significantly increase efficiency and reduce liability when booking inmates into facilities. Funds such as cash, credit cards, and loose coins collected at the time of booking can be automatically transferred into an offender management system or deposited according to existing processes.

Our in-pod kiosk can be configured to allow inmates to access a variety of approved multimedia applications through a secure personal device. Offerings in the GTL entertainment portfolio provide access to the largest MP3/4, video, and e-book secure library available.
Introducing GTL Genesis to a facility provides an automated alternative to manual, behind-the-bars activities. In addition, the GTL Genesis provides the opportunity to introduce new interactive technologies that help inmates manage their incarcerated time

GTL's education management offering helps corrections facilities reduce recidivism by giving them Rehabilitative Education solutions that offer new ways of delivering a wide range of courseware. In addition, GTL's Professional Education solutions can help corrections facilities reduce turnover, increase communication, and encourage career advancement.

GTL offers a comprehensive suite of Rehabilitative Education solutions that can be used by any type of inmate—juvenile offenders, inmates, probationers, parolees, and inmates working in prison industries.

GTL provides comprehensive training that allows staff members to efficiently perform their current job duties as well as grow professionally.