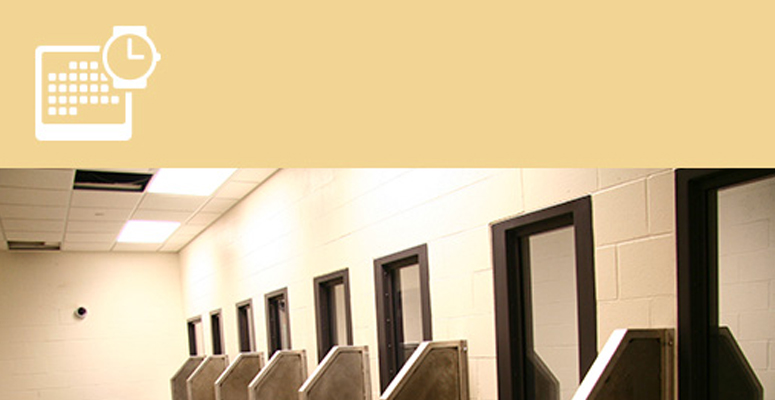 A Safe, Secure, and Fully Automated Visitation Management Solution
The GTL visitation management solution, VisitMe Scheduler, is proven to be the most robust and configurable in the corrections market. As an integrated GTL product, the VisitMe Scheduler solution will aid in streamlining a facility's daily operations. For example, VisitMe Scheduler can eliminate long queues in the visitation area by avoiding the chaos of having a high volume of concurrent visitors at the facility. In so doing, the system also minimizes staffing requirements.
The visitation management system also enables facilities to create a more efficient visiting process that allows them to expand their visitation schedules. This further enhances a facility's ability to help maintain that very important service of regular communication between inmates and their friends and families. The key feature and power of the visitation management solution is the VisitMe Scheduler software, which essentially automates the entire visitation process – this truly separates the software from all other video visiting systems. Facilities will have the luxury of configuring station availability for the public or inmates, inmate quotas, and daily and weekly schedules.
The system will utilize the configurations to create a very efficient, safe and automated visitation process. The system provides a public web site to allow the public to schedule their visits to an inmate. The system then performs all automated conflict checks on the visits and connects the proper stations for the scheduled visits.
---